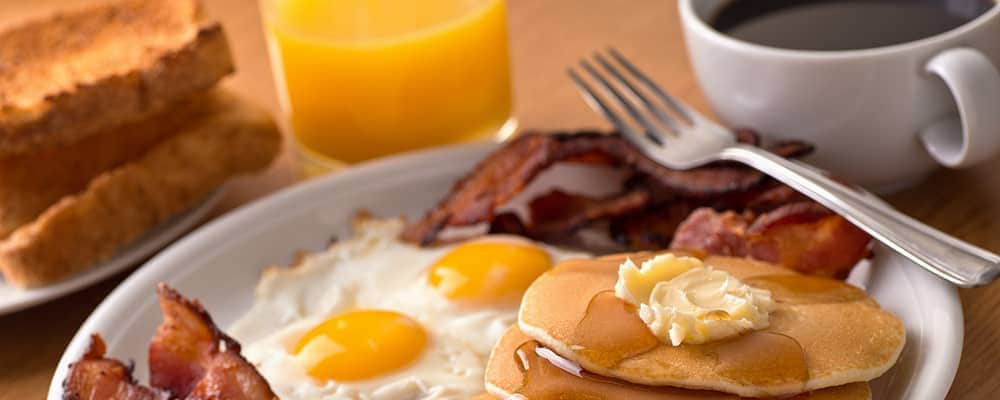 There are tons of thing to do in Elgin, but at Elgin CDJR, we're always in the mood for a great meal! Luckily, there are so many fantastic restaurants in Elgin that you might have a tough time scheduling in all of the tasty treats available. Check out some of our favorite spots in the Elgin and Schaumburg areas, and start planning your next trip!
Lunch Plates
Whether you want to explore classic Americana or something brand new, the restaurants in Elgin won't let you down:
Burnt Toast offers a classic diner experience with an extensive menu. Explore delectable breakfast options like pancakes and eggs, or dig into a chicken pot pie or savory crepe.
Domani Cafe serves coffee, tea, and a terrific menu of treats. Try out one of the homemade sandwiches for a delicious lunch, or try out a pastry and coffee for a quick pitstop.
Delicia Tropical Cafe serves traditional Puerto Rican food with a twist. Elgin foodies love the jibarito sandwich and mofongo, all served fresh to order.
Dinner Stops
If you want to sit down and enjoy a great dinner, then you have your choice of flavorful cuisines in Elgin. Which restaurant will become your new favorite?
Grumpy Goat Tavern is known for fantastic flavors and a terrific atmosphere. Don't miss out on the candied bacon or the jambalaya, and if you're thirsty for a drink, the fully stocked bar makes a great cocktail.
Al's Cafe and Creamery is a family-friendly favorite around Elgin for its quaint decor and delicious food. Tasty entrees like burgers and ribs hit the spot, but the soda fountain and ice cream are sure to impress the little ones in your party.
Elgin Public House is the local pub with tons craft beer, scrumptious appetizers, and flavorful entrees. Locals love the saltimbocca and bison burger, and if you stop by on the weekend, you can even enjoy the brunch menu.
Experience the Best of Elgin CDJR Today
If you're ready to explore the best things to do in Elgin, then there's no better time than the present to get acquainted with our charming town. And while you're in the area, Elgin CDJR would be happy to help you with any automotive-related concerns. Our team provides everything from service to sales, so contact us at any time!