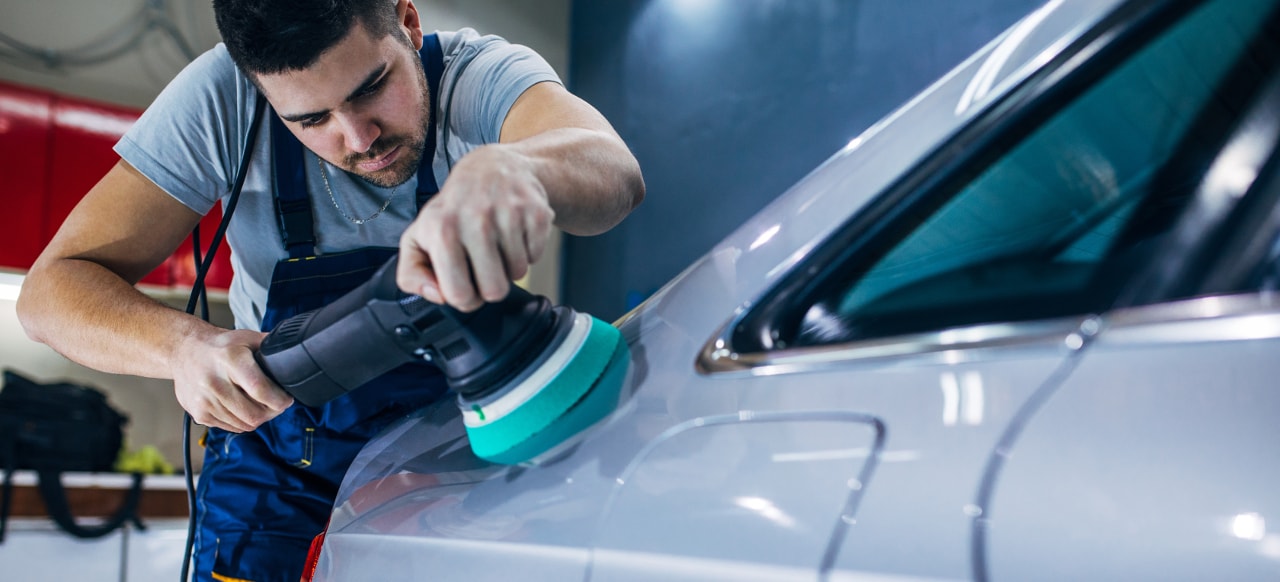 If you want to keep your car in mint condition, then learning how to wax a car is a crucial skill to master. But how often should I wax my car? Well, that depends. Most people will be satisfied with the results of waxing a car twice a year, but based on your driving habits and climate, you might need to do a little extra maintenance to get the results that you want. Dive into the basics of waxing a car with Elgin CDJR, serving the Elgin and Schaumburg areas.
Why is Waxing a Car Important?
Waxing a car provides a protective barrier that keeps UV rays, moisture, and debris from your gorgeous paint job. This can greatly extend the lifespan of your finish, which also protects your car's bodywork. Just one tin of wax can provide numerous benefits! Your car's exterior will look better and last longer, and that also means better resale value. Let your maintenance slide and you might be looking at a faded, chipped car in no time.
How Often Do I Need to Wax?
Most people can get away with waxing a car twice a year. Wax once in spring before the hot summer temperatures hit, and wax once again in fall before the freezing temperatures begin. Of course, keep an eye on your car throughout the year for touch-ups. If water doesn't bead off the surface of your paint, then you might be due for another waxing. However, you might want to detail more frequently based on the following factors:
Environment: If you live in a city with a lot of smog or drive on dusty roads with tons of debris, then you might want a little extra protection. Try waxing once per season.
Type of Wax: Harder waxes are more difficult to apply, but last much longer than softer versions. A quick detailing spray only lasts a few months, but apply in an instant.
Age: Newer cars need a protective coat of wax, but the paintwork is in great condition. Older cars have more scratches and chips, so waxing and even color restorers might be needed more frequently to prevent further damage.
Find Out More with Elgin CDJR!
Elgin CDJR is always happy to help you with your car questions, so feel free to contact us with any concerns about how to wax a car. While you're here, why not find out what your car color says about you?