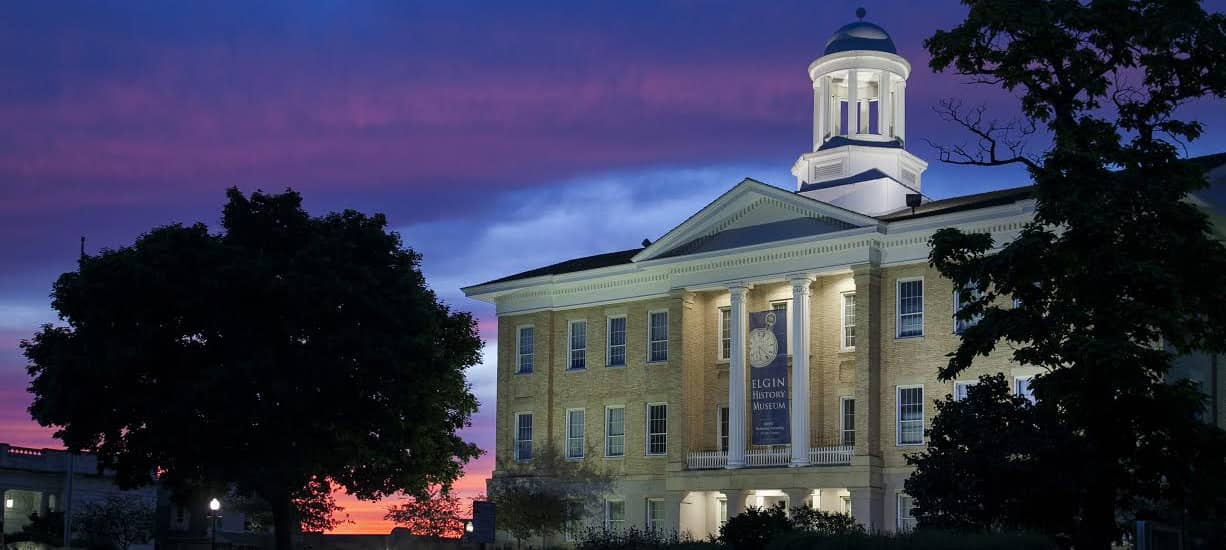 Photo Credit: Elgin History Museum
What are the best things to do in Elgin? Well, it depends who you ask! In this guide, we've detailed the best places to visit depending on your interests. Whether you love to explore history or can't get enough art, we'll give you our top recommendations for a memorable visit. Take a look at the local's guide to Elgin attractions below:
Best Spot for History Buffs
The Elgin History Museum is a hidden gem in the heart of the town. This gorgeous museum is housed in a landmark building that was built back in 1856, which acts as a living piece of history in itself! Inside, you'll find relics from the past including old photographs and art pieces inspired by the city of Elgin. Be sure to check the schedule when you visit to see if any events are planned. From the annual History Walk to the Classic Car Show, there's a lot to discover here!
Best Spot for Art Aficionados
Side Street Studio Arts is a vibrant studio that's full of energy. As the headquarters of the local arts scene, Side Street has resources for artists of all ages and all types. Check out classes for kids, adults, and families or head into the ceramic or photography studios to perfect your latest creations. If you're just stopping by, you can peruse the works by the latest artists in residence to gain a new appreciation for the current art scene.
Best Spot For Little Ones
If you want to explore with the kids, the Fox River Trolley Museum will bring hours of fun in South Elgin. Climb aboard the cart of a vintage electric trolley and take a 4-mile trip on the very same tracks that have carried the train since 1935. If you're stopping by during the holidays, don't miss out on special events like the spooky Ghost Train and festive Polar Express theme nights.
Plan Your Next Trip Today
You've learned some of the best things to do in Elgin, but what about the best restaurants in Elgin? Learn our top spots to eat in the area, so you can fuel up for those big adventures! Still have questions about our neck of the woods? Contact us at Elgin CDJR, near Schaumburg, for all of your auto-related needs.