Power
Between the Jeep Cherokee vs. Ford Escape, the Cherokee offers the more muscular powertrain options. The standard 2.4L 4-cylinder delivers 184 hp on the Cherokee lineup, while the Escape's base engine is a 168-hp 2.5L 4-cylinder - a difference of 16 hp. Even when you look at the next two options, the Escape engine offerings can't match the Cherokee's output. For example, the Escape may be equipped with an available 179-hp 1.5L turbo engine or an optional 2.0L turbo 4-cylinder with 245 hp. However, they fall short when compared to the Cherokee's 3.2L 4-cylinder with 271 hp! For power on the roads, the Jeep Cherokee is hard to beat.
Braking
When you're operating a vehicle as powerful as the Cherokee or Escape, you'll need a great set of brakes. When comparing the components, the Cherokee has larger front brake rotors than the Escape. The Cherokee's rotors measure 13 inches, while the Escape has 11.8 or available 12.6 inch rotors. This may be the reason that the Cherokee stops so much shorter than the Escape. When tested by Car and Driver, the Cherokee stopped from 70 mph in just 166 feet. The Escape took 184 feet to do the same, which is a difference of nearly 20 feet! If you want to feel safe and secure in your next vehicle, then opt for the superior braking power of the Jeep Cherokee.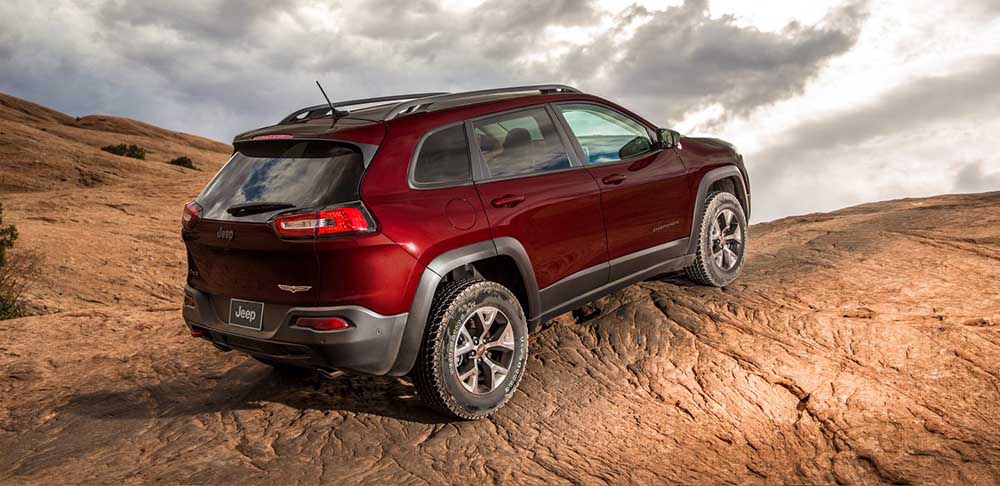 Towing
Finally, what about towing capacity of the Jeep Cherokee vs. Ford Escape? Given its powerful engine and fantastic handling, you may expect the Jeep Cherokee to have the higher towing capacity - and you'd be correct! When looking at the standard specs, the Cherokee has a capacity of 2,000 pounds and the Escape has a capacity of 1,500 pounds. However, the Cherokee can tow up to 4,500 pounds when properly equipped. If you need to carry cargo, the Cherokee is the smart choice!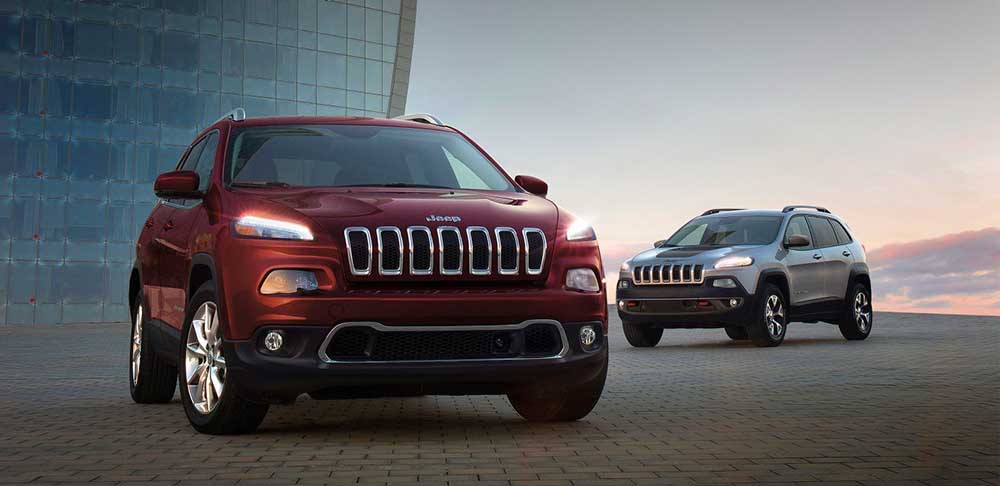 Find Your Next Vehicle Today!
So, between the Jeep Cherokee vs. Ford Escape, which will it be? We think that the Jeep Cherokee has the performance and durability to impress any driver. Take a test drive at Elgin Chrysler Dodge Jeep Ram to experience the Cherokee in action! Contact us with any questions.