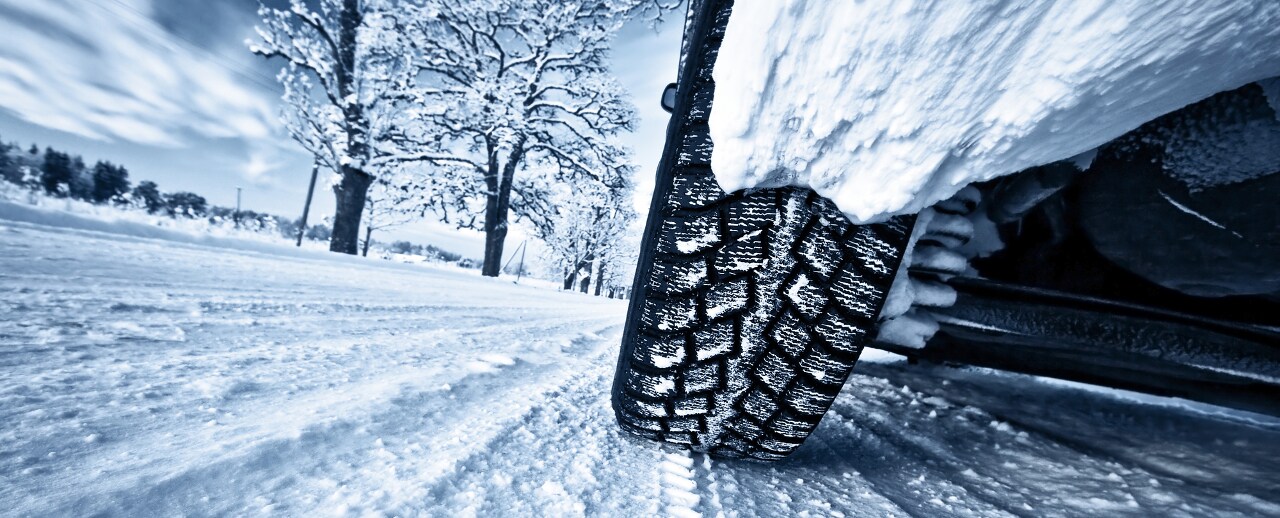 Most cars come from the dealership with a set of all-season tires, and while your set may perform well in the mild weather, harsh Chicago forecasts can really test the limitations of your equipment. That's why so many Schaumburg and Elgin drivers head to Elgin CDJR to buy a good set of quality winter tires. Winter tires are designed to stay grounded in freezing temperatures, wet conditions, and even icy roads. Find out if a set of winter snow tires should be in your future, and then head to the service department for a complete installation today!
All-Season vs. Winter Snow Tires
All-season tires are found on most vehicles because of convenience. These tires are designed to perform well throughout a variety of weather conditions, which means you can leave them on all year long. However, they tend to underperform in extreme weather conditions. They lack the deeper tread and unique materials of winter tires. So when the roads start filling up with snow and road salt, you might find yourself nervous to start up the engine. Winter snow tires, on the other hand, act like a set of snow boots for the road. No need to worry about slipping and sliding on the snowy roads!
What Makes the Best Snow Tires?
What are the best snow tires? There are certainly plenty of options to explore at Elgin CDJR, but we recommend looking for the following features:
Rubber: The best snow tires utilize a more flexible rubber than summer or all-season tires. This keeps the tire pliable, even in the subzero temperatures.
Tread: Winter tires have deeper tread that moves water and slush away from the tire's surface, preventing snow buildup from occuring.
Biting Edges: Winter tires also feature biting edges and high sipe densities that provide extra grip when driving over ice and snow, so you never lose your grip.
Learn More About Winter Car Care
Now that you know all about winter tires, feel free to contact us at Elgin CDJR for more information about the right set for your needs. Our technicians would be happy to help, so swing by! Want more information about tire care this winter? Learn how to change a flat tire like a pro!