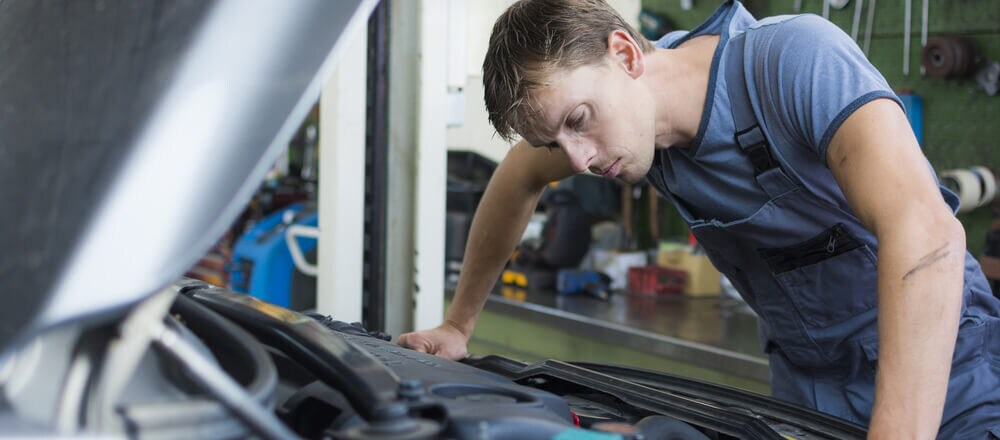 ?Nothing disrupts a peaceful drive like a high-pitched squeal, a low-pitched rumble, or an odd ticking when you turn the corner. But what are the causes behind these strange car noises - and how can you stop them? Elgin CDJR is here to help you narrow down the issue, so you can get one step closer to stress-free driving. Whether dealing with a grinding sound when starting a car or squeaks and squeals while braking, learn the most common issues that drivers face in Elgin and Schaumburg!
High-Pitched Noises
Unexpected high-pitched car sounds can send a jolt down your spine, but it's important to focus when you hear them. Try to identify when the sounds occur, whether braking or cruising. These clues can be a big help to your technician.
After Driving: Hear a squeal when you shut down the engine? Your belt may be damaged.
During Braking: Squeaky brakes might be due to heavily worn brake pads.
Rounding Corners: A whining sound on curving roads indicates worn wheel bearings. Get them checked before you have to deal with a flat tire.
Low-Pitched Rumbles
What about the lower-pitched noises? These car sounds can be trickier to hear, but try to identify where the noise is occurring. Is it coming from under the hood or more toward the rear of the car?
Engine Idling: A rhythmic ticking during idling might mean an issue with oil levels or engine valves.
Rumbles Below: A rumbling under the car indicates problems with the exhaust, catalytic converter, or possibly drive train.
Clunks Over Bumps: Hear a loud clunk when you hit a speed bump in Schaumburg? Your suspension system needs a little TLC!
Schedule Your Service Today
Whether you're troubled by strange car noises or trying to diagnose a leaking vehicle, save yourself some stress and let the talented technicians of Elgin CDJR take over. Our staff has seen it all, from faulty belts to broken mufflers, and we can get your car back into top shape in no time. If you're ready to take care of those car sounds for good, schedule your service online. Still have questions? Feel free to contact us for recommendations.